YANAKIKU
Interview by DJ Greg Hignight (Tune in Tokyo)
April 30, 2015
YANAKIKU debuted in 2012, and quickly crossed into the realm of J-Pop artists operating in the international market. Seemingly built for the global stage, presenting elements of both traditional Japanese culture and the modern, futuristic electronic beats of Tokyo dance pop, the duo gained notoriety for their immaculate styling and fun, outgoing personalities.
Their impact extended to a North American performance at San Francisco's J-Pop Summit in Summer 2014, and continues with the release of their first full album, YANAKIKU no Enban. Yana and Kiku joined NekoPOP for an interview detailing their unique sound, style and ambitions for sharing their music with fans around the world.
The name of your group, YANAKIKU, is derived from your names Yana and Kiku. What similar qualities do you share as a group? And in what ways do you differ as individuals?
YANA: We're quite different in a lot of ways — music we usually listen to, fashion in our private lives, things we like, and favorite colors. But when we create music, different ideas come up because those differences stimulate each other. About our personalities, neither of us really cares about small things, I guess. This is why we can stay together for a long time despite the musical differences, and as we grow up, we accept each other's differences.
KIKU: As a group, our sense of value is similar! Our ideas and goals as YANAKIKU are the same, so we can enjoy creating music without fighting. The similar things in our private lives are that we eat a lot and we eat fast! When we have lunch together, we finish eating in as fast as 5 minutes. Isn't that surprising? The difference as individuals is the music we like. YANA likes music sung by cool female vocalists, and I like cute girls, the so called "Japanese idols".
YANA: The favorite food for both of us is yakiniku!
Kimo-Cos (Kimono Cosplay) is an important part of your style, Can you please tell us about the origin of "Kimo-Cos" and what it means for YANAKIKU?
YANA: Our theme is Japan. We reflect Japan in both our music and costumes. We want people to be more interested in Japanese traditional kimono. For us, performing with kimono in the form of Kimo-Cos, I hope that foreign people and young Japanese people will feel that kimono is more accessible.
KIKU: When it comes to Japan, people think of kimono as the traditional clothing. I didn't think we could become Japanese preachers without wearing it! Kimo-Cos is the combat uniform for us! Wearing it makes me feel like I could do anything!
Your songs are clever and playful, and we understand you contribute as writers to the lyrics. What inspires you in the songwriting process? Are there any particular themes that you like to explore?
YANA: It's a lot of fun for us every time to find themes. I think there are still many themes we can use such as current Japan, old Japan, Japanese folk stories, etc. As we write the lyrics and research deeper and deeper, we learn things we didn't know about Japan. We also write lyrics from different viewpoints — like Japan viewed by foreign countries and aspects that foreigners are interested in.
KIKU: Lyrics and composition are done by YANAKIKU. This is why we're constantly searching for interesting Japanese things and places, and items we want to recommend! While doing that, we find new charming points about Japan that inspire us! So, the theme we want to explore is always "Japan" of course!
How would you describe YANAKIKU's music? There are elements of classic pop, modern electronic dance, and even traditional folk music. How did these different music genres become a part of your signature sound?
YANA: YANAKIKU's music has Japanese-themed lyrics with pop, catchy melody in a wide range of dance music. This is the YANAKIKU World. Our goal is the music that has YANAKIKU's view of world, without getting caught in a certain genre.
KIKU: Not being confined to a single concept, that is the YANAKIKU World.
"Fujiyama Disco" has a decidedly retro feel, accompanied by a stunning music video. What can you tell us about the unique visual style and design work behind the video?
YANA: "Fujiyama Disco" is a celebration song that we created on our own in commemoration of Mt. Fuji being listed as a World Heritage site! Since it's a very happy event, we created this song so everyone can have fun and so we can all get excited at live shows. In the video, we were transformed into Mt. Fuji, and it turned out to be really colorful and totally pop!
KIKU: Mt. Fuji is a symbol of Japan. This song was made because we wanted to express it as both interesting and unique. So we thought "Why don't we become Mt. Fuji?" and we chose the Fujiyama costume. The director for the MV is Shin Yoshimaru, who is a famous CG director in Japan.
You've traveled and performed worldwide, including appearances in Malaysia and the United States. Your sound and image definitely evokes both classical and modern Japan. Can you describe your role as representatives not only of J-Pop, but as cultural ambassadors as well?
YANA: Of course! We hope to deliver interesting and fun facts about Japan through our music and costumes, and we want more and more people to know the many facets of Japan. In addition to its fascinating places, we would like to introduce the sensitive mind and spirit, sense of hospitality, and customs that are unique to Japanese people, from YANAKIKU's perspective. In order to do this, we want to see and learn different things in the world, and also we can present the best offerings from Japan when we're visiting foreign countries.
KIKU: Our group was formed to share our views of Japan through songs, lyrics, costumes, and videos! Our goal is to be Japanese preachers! Please remember us!
YANAKIKU Official Website: https://yanakiku.jp
YANAKIKU on Facebook: https://www.facebook.com/yanakiku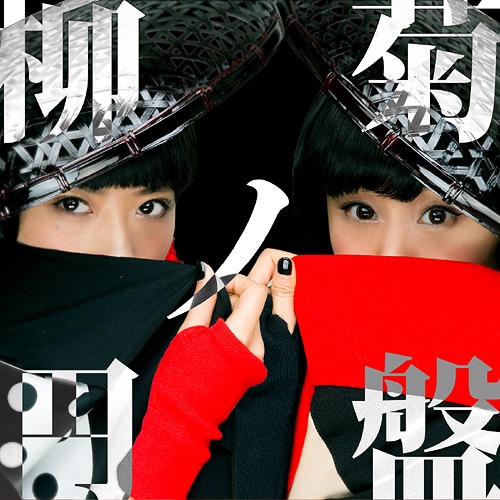 YANAKIKU